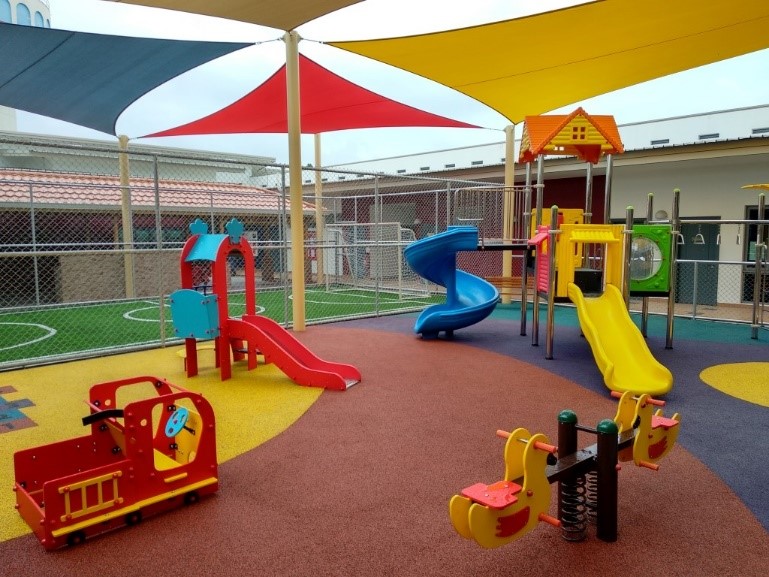 We help our clients create a safe and nurturing play environment. With more than 10 years experience in the Brunei market, we have consistently deliver safe and nurturing play environment.
We are committed to provide cost effective and quality playground equipment in compliance with international safety standards.
OUTDOOR PLAYGROUND SAFETY FLOORING (EPDM)
Our outdoor playground safety flooring helps to cushion falls and reduces the risk of injury. EPDM is an extremely durable synthetic rubber roofing membrane (Ethylene Propylene Diene Monomer) widely used as Safety Flooring at playgrounds in Brunei to provide critical fall height protection for children on playgrounds. EPDM is poured in place on-site, providing a seamless surface. This poured in place rubber playground surface provides shock absorbing surfaces that can help disperse the momentum of a falling body or head, thus reducing the risk of life-threatening injuries. All EPDM work done comes with a warranty.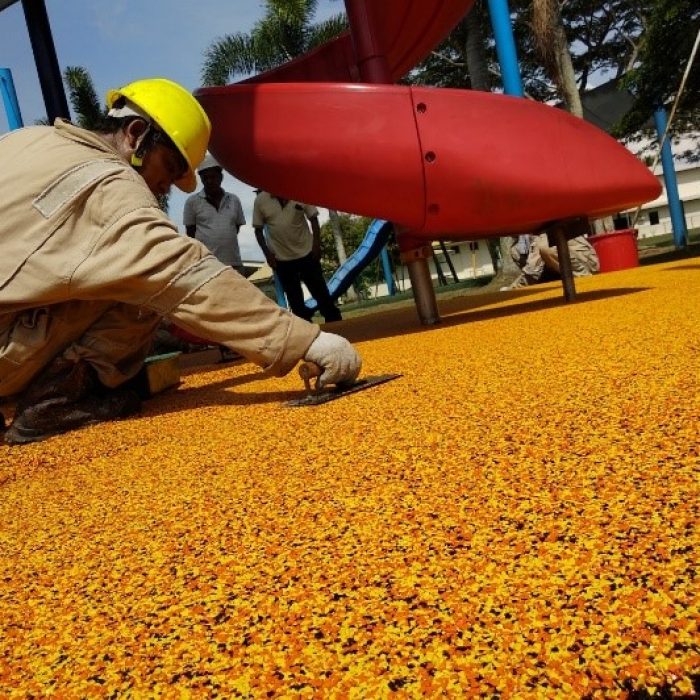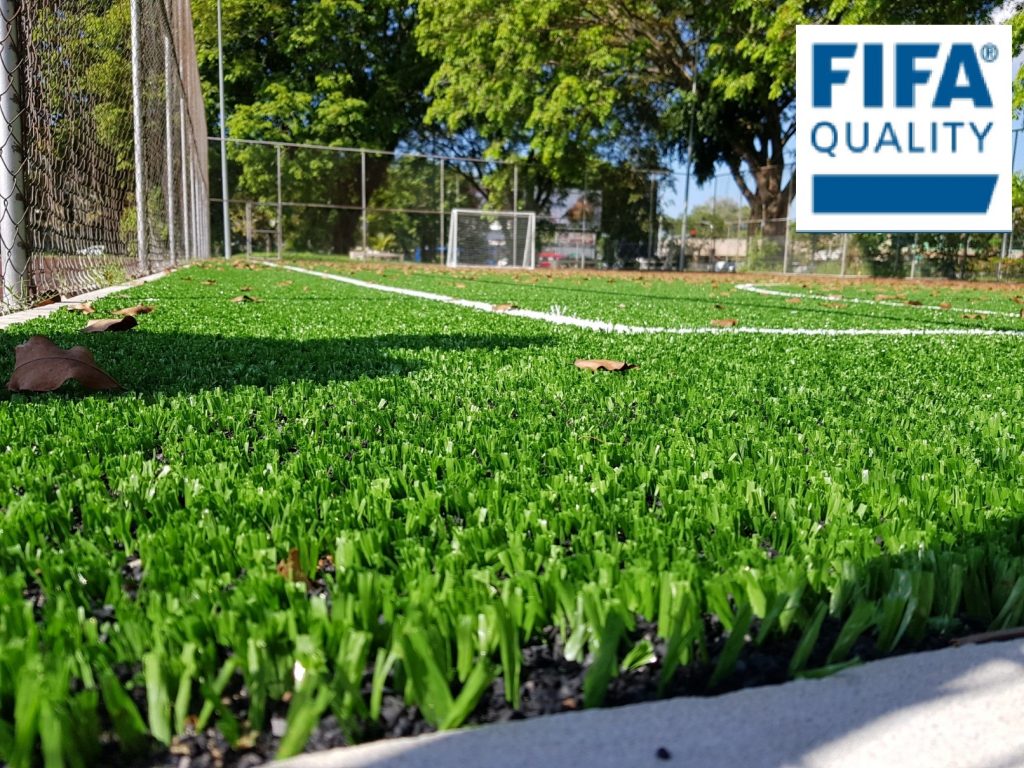 CCGrass is a FIFA Preferred Producer which provides synthetic turf solutions for all levels of football. Over the past 15 years, we have successful delivery more than 20 outdoor artificial football court around Brunei.